Windsurfers Video Contest
Check the clip "Freestyle Bavarese", which took part on the Windsurfers Video Contest. Best of bavarian wind conditions at the best spots in the Alps. Andi ruling it!

The ECM will take place in Munich 2022 with different sports like Table Tennis, Volleyball and many more. As one of the official photographers for the "One Year to go event" the Odeonsplatz, Theresienwiese were the place to be and it was great to see all the people around and some professional athletes like Lita Baehre and Christina Hering.
Find more details: https://www.munich2022.com/de/one-year-to-go

Luitpoldpark for Geheimtipp München

Find the whole photo serie behind the link:
https://geheimtippmuenchen.de/geheimtipp/der-luitpoldpark-facettenreiche-parkanlage-zwischen-historie-entertainment/
Interview photoproject "Lifting" - fotoespresso
Find the whole interview under the link:
https://www.fotoespresso.de/wp-content/uploads/2022/02/fotoespresso_2022-01.pdf

The art of night-windsurfing
Why should you get up at 4 a.m., pack your windsurf foil and hit the water? Sounds completely absurd at first. However, if you want to light up the night with LEDs and a windsurfer, there is a good reason not least to create a breathtaking photo. The planning for one of my largest projects began months earlier. A pretest in the garden and location scouting followed. With Andy Lachauer I was able to win the perfect rider who knows every corner of the Kochelsee like the back of his hand. The challenge could begin and we took on the components of wind, time and technology. We were able to learn our lessons from the first preshooting, both in terms of attaching the LEDs and the timing of the shooting. On the final day of the shoot we got up an hour earlier than the first time and as life goes, everything turned out differently than planned. The Walchensee as a planned location hardly got any wind at 4 a.m. and so we moved to the Kochelsee after a quick setup. During the speed frenzy from Walchensee to Kochelsee on the Kesselbergstrasse, the trees bent so blatantly that I stepped on the gas even more, as it was a race against time again. When I arrived at the Trimini, I set everything up again and Andy followed with Spezl and photo assistant Florian. We shot no less than 30 minutes until the wind completely fell asleep and the day. A few hours later, storm "Kirsten" conjured up a smile on every windsurfer and me with whitecaps on Lake Starnberg.
What a day for the books!
Nailing the shot at Lake Kochel
Lake Kochel in Germany was the spot for my new project to showcase windsurfing in the Bavarian Alps "Shooting a good picture today seems easy and uncomplicated. In an era where the amount of images available to look at can overwhelm us, all too often one hears -
"I could have done that with an iPhone". I just smile when I hear that but it gave me the inspiration for a photo project.
Read more about this project and follow the link:
https://www.windsurf.co.uk/nailing-the-shot-at-lake-kochel/

Baltic Sea Circle 2018
10 countries, 7.500 km, 16 days on the road with a 20 year old Landrover Defender. Great goal. I took part at this epic adventure trip together with my buddy Manuel. We got many impressions and pretty nice photos. Check it out! Thx to i-drive adventure, Heimplanet, Deuter

Icetools-Protection
Cool to see some shots for the upcoming Icetools-Collection 18/19 on the Icetools-booth

Snowtimes-Issue-Davos/Kloster
Every year it´s always a pleasure for me to go to Switzerland. Shoot with interesting people and having a good time with epic snow-conditions early in the season.

Check the issue on:
http://snowtimes.ch/magazin/snowtimes-2018-davos
Great to have it, for almost one decade!
Thx and big proops to the Snowtimes team!

LOVE "Santa Squad" making-of

Seppi Scholler, the iconic guy behind LOVE-distribution and a good friend of mine asked me for taking part on this stunning x-mas clip. It was a pleasure for me thx bro!
Anna Gasser with her Elfen crew acting as Miss Santa and rescue x-mas.
LOVE is in the Air!
See the full-clip and some behind the scene shots here:
http://win.gs/2isgocg

Foiling Tegernsee
There was this unique mission on one of the last warm days on the idyllic lake "Tegernsee". Two colleagues and the new JP & Neilpryde stuff in the back we were on fire. I love the beer and the silence in the morning. It was an early-bird day and I paddled out with my JP SUP and all the camera gear to a private jetty. Half of my body were in the water so I got this pretty nice blue unsharp frontground. Get yourself a copy of the Surf Magazine and check the section "Was war da los, Herr Berger?";-). Thx to Sören and Sebastian for making this possible.

King Ludwig
Der Mythos um den Kini ist immer noch gross. Ja so gross, das Tag ein Tag aus Millionen von Japaner, Chinesen und auch ein zwei Europäer den weiten Weg zum Schloss auf sich nehmen. Abzocke, Smartphonezombies und Selfiewahnsinn in seiner höchsten Ausprägung.

Photo Project "Lifting"
After seven years of sleep in my photo archive it´s time for showing some pieces of my photo-project "Lifting". Lifting shows the real heroes of the mountains. During the one year work I shot over one hundred porträts in four different countries in various resorts in Europe. Some of them find a place in my book. http://sidecutmag.com/lifting.html
Heierling
I am proud to shoot for the website of the historical well-known skiboot brand Heierling.
Check out:
https://www.heierling.ch/de/startseite

The Bulligraf in her first acting roll
The good old lady "Bulligraf" from a friend of mine, who had so many times on the streets and so many stories to tell, got her first acting roll in an upcoming series of clips. We started filming on pretty sunny afternoon Sunday and it should be the last good summer day. After two hours of filming we had all the stuff on the disks. For the last part the GoPro was lying on the street. The Bulli droves over it and some seconds after a grandmother followed the bus. I jumped on the street to save the GoPro. Holy moly! Great action for the last take! Check the clip here:
    •    

Some making-ofs:
Seegrube

Take slush-snow, a sunny, closed lifts and an old hip with two motivated dudes. It would be perfect! Nearly nobody is on the mountain maybe some paragliders;-), nice view and silence.
We got some colour pow with us and it was a pretty nice season. Big Thanks to Maxi and Linus it was wrap.

Blacktop EP
A couple of month ago I shot some Musician Portraits and Lifestyle of the Rockabilly Band "Blacktop". Listen to some great music here: http://www.blacktop-music.com/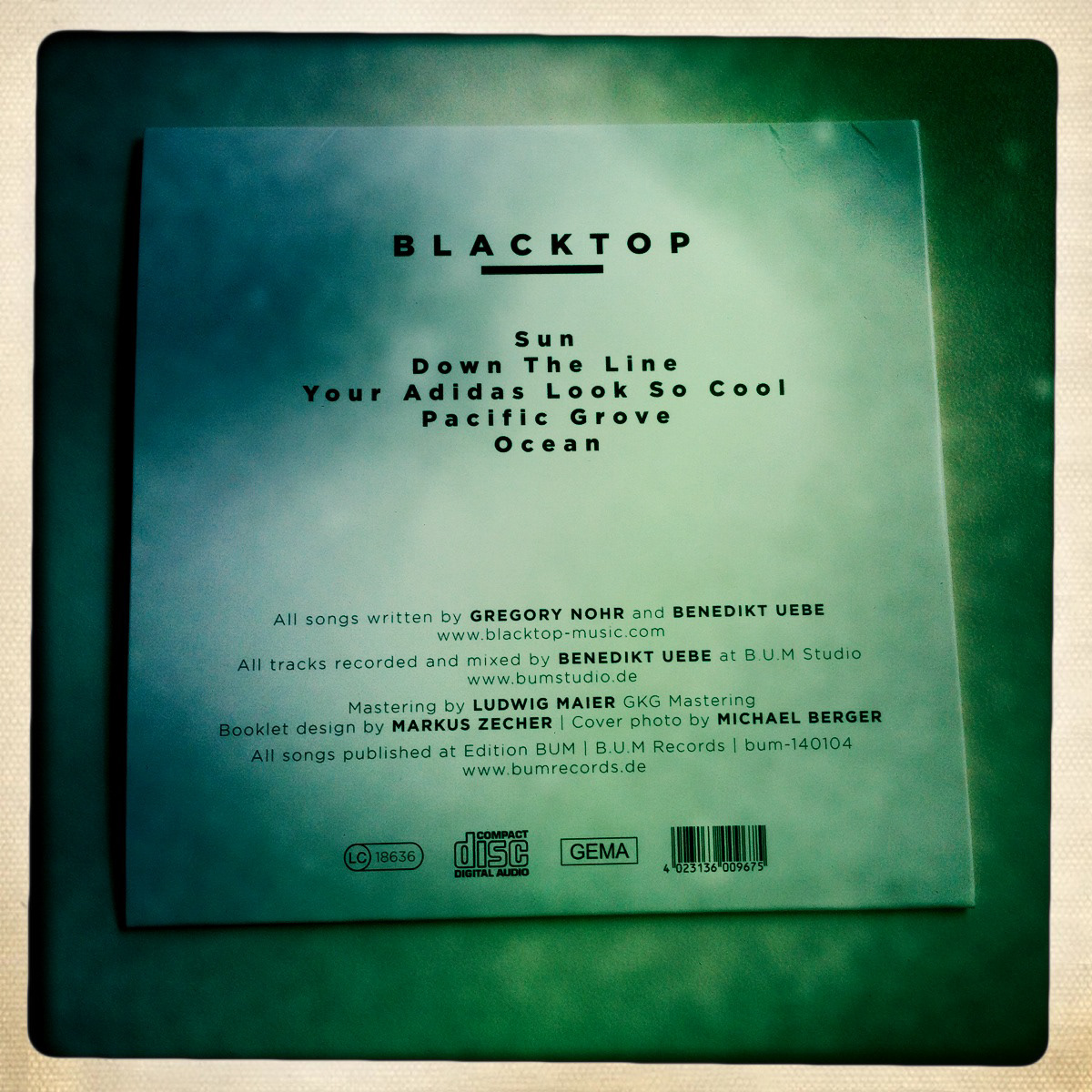 Photo Booth
On a past weekend I shot some stills with a fine actor during a marriage. Suprise suprise it was a good old lady a "VW Bulli", a little rebuilt to an awesome photobox. Great idea!

Jaufenpass
The 3FWB-Crew invited me for shooting in South Tyrol. We found some unique spots and a had good times in the Rolands "Fleckner-Huette". The booze was delicious! Tones of snow, pretty good weather and a good mood! Thanks Dudes!

Davos
Back in the mountains for a long time. I went shooting with my buddy photodog Stefan
in Switzerland. A little fresh pow pow and enjoying the resort Pischa with Max Horn and Basti Rittig.
Good times!

The Starlight Project

Last season I tested the Elinchrom Quadra Ranger Hybrid RX facing cold-outdoor-action conditions. In cooperation with Stefan Eigner (Film/Photography/https://www.facebook.com/eignerphoto) and Linus Birkendahl (Rider) we produced an epic-clip using two different illuminations. Before the clips goes online let me show you some cool making-of shots.